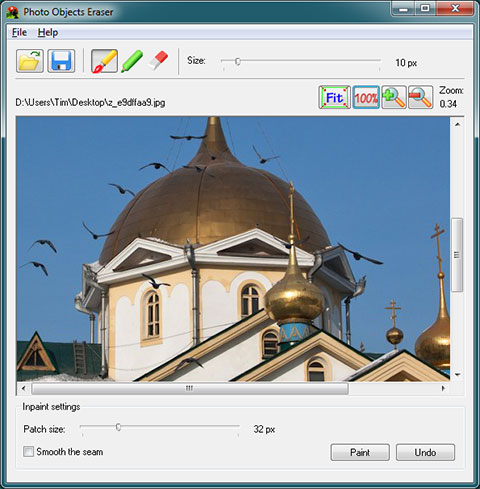 Description:
Inpaint Tool (Photo Objects Eraser) is inteded for image retouching or for removing unwanted objects from the photo.
Demo-version:
You may download the demo version here. Demo version does not save the image.
Installation:
Unzipp and run InpaintTool_Setup.exe file.
After installation the program will be located in /Program files/Stereosoft/ folder. Click Start, choose All Programs and open Stereosoft: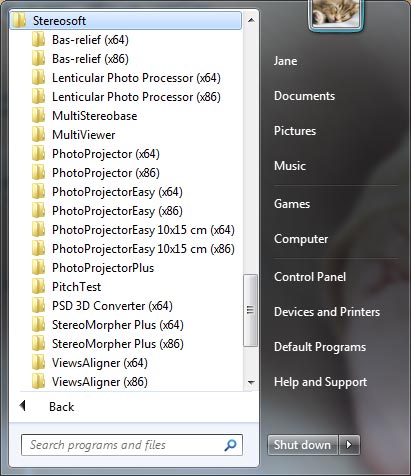 Additional programs and libraries:
Attention: the program could not work without the latest software libraries from Microsoft 2008. Please, don't forget to download and install them.
Manuals:
Youtube video manuals
Buying:
price: 28 €
Buy via ShareIt
30 days guarantee (Visa, MasterCard)
Buy just now (Visa, MasterCard, PayPal, Check, WebMoney)