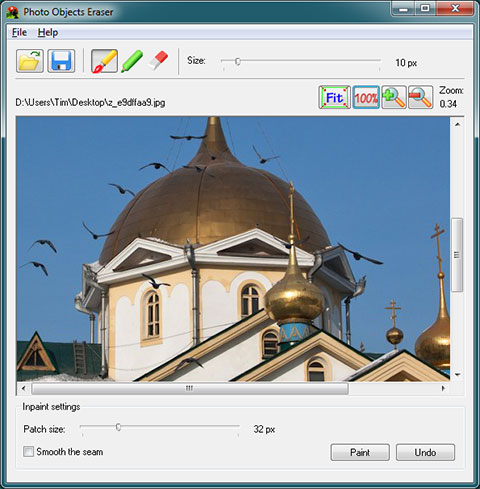 Description:
Inpaint Tool (Photo Objects Eraser) is inteded for image retouching or for removing unwanted objects from the photo.
Input and output image file format:
The program process BMP, PNG, JPEG files in Greyscale, RGB,
and TIFF files in Greyscale, RGB, CMYK and RGBA,
saves TIFF files in input image's colour mode.
Do not support multilayered TIFF files.
Demo-version:
You may download the demo version here. Demo version does not save the image.
Installation:
Unzipp and run InpaintTool_Setup.exe file.
After installation the program will be located in /Program files/Stereosoft/ folder. Click Start, choose All Programs and open Stereosoft: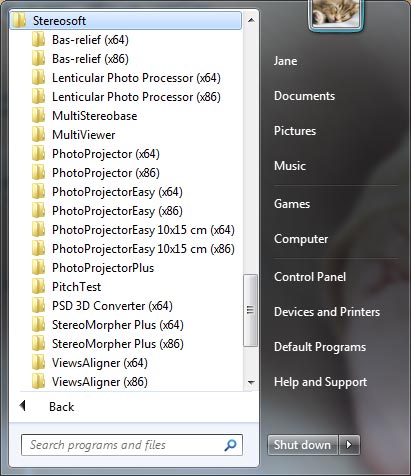 Additional programs and libraries:
Attention: the program could not work without the latest software libraries from Microsoft 2008. Please, don't forget to download and install them.
Manuals:
Youtube video manuals
Buying:
price: 28 €
Write to