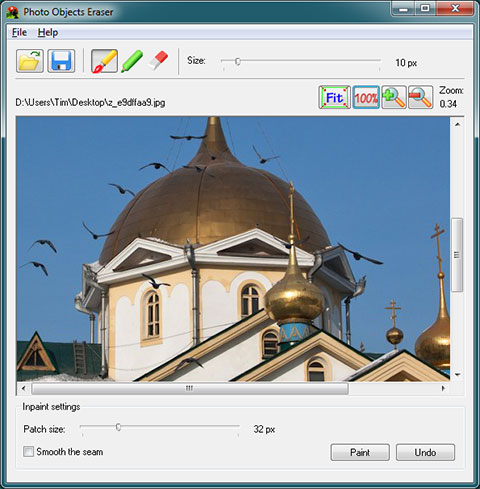 Inpaint Tool (Photo Objects Eraser) is inteded for image retouching or for removing unwanted objects from the photo.
You may download the demo version here. Demo version does not save the image.
Attention: the program could not work without the latest software libraries from Microsoft 2008. Please, don't forget to download and install them.
price: 28 €
Buy via ShareIt
30 days guarantee (Visa, MasterCard)
Buy just now (Visa, MasterCard, PayPal, Check, WebMoney)